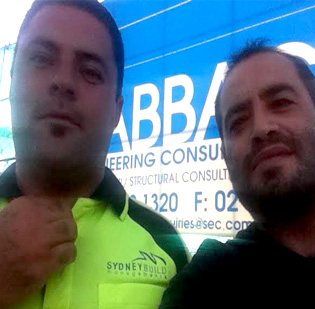 Employment
Sabbagh Consultancy Pvt. Ltd. has been a leading name in the field of civil and structural engineering. Over the last 14 years we have grown from a small start-up company to a known name in Sydney due to the quality of our services. But we owe it to our employees too. A part of our fame is due to their hard work and skills.
We always make sure that the most skilled, confident, innovative and hard working individuals work for us. No matter whether you are a newcomer or an experienced candidate we want complete dedication. We believe that attitude matters the most. That is why recruit individuals who are open to learn new things and use them in their work. We make sure the careers of each and every employee goes through a gradual climb. Every day at work is a learning curve for the employees of Sabbagh Engineering.
There are various benefits for our employees which would be conveyed in details after you are selected. Salary scales are as per the market standards and appraisals of deserving employees happen on time.
Interested candidates may send their CVs to our general manager via mail at
robert@sec.com.au